Click on the + signs below to see details about our services.
Your Occupational Therapy helps people recovering from injury or surgery to regain skills and provides support for older adults experiencing physical and cognitive changes. Occupational Therapists use purposeful activity or interventions designed to promote health, prevent injury or disability, and which develop, improve, sustain or restore the highest possible level of independence of any individual who has had an injury.
Occupational therapy may be needed to treat cognitive impairment, psycho-social dysfunction, mental illness, developmental or learning disability, physical disability or other disorders or conditions.
Occupational therapy can help you develop, improve, sustain, or restore your independence if you have a disability, injury, or illness. Additionally, it can help improve your ability to participate in activities of daily living that have personal meaning and value.
Content Goes Here
St. Mary's Health and Clearwater Valley Health, we offer personalized rehabilitation treatment with licensed, hands-on physical therapists in Orofino, Kamiah, Cottonwood, and Grangeville.
Our Physical Therapy team helps patients improve mobility, relieve pain, reduce the need for surgery and prescription drugs, and allows patients to participate in a recovery plan designed for their specific needs.
We focus on improving strength through exercise to heal injuries and ease pain. With personalized guidance, it is our goal to help you recover and thrive following an injury or illness.
Our Respiratory Therapists assess and treat patients with both acute and chronic dysfunction of the cardiopulmonary system. RT helps to rehabilitate patients suffering from breathing troubles including diseases, infections, or viruses of the cardiopulmonary system, such as lung cancer, asthma, emphysema, bronchitis, and pneumonia.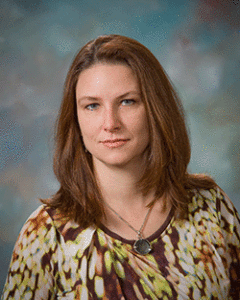 Our highly skilled surgery team, featuring Dr. Karin Schmidova, provides excellent surgical services in both Orofino and Cottonwood. This allows for easy follow-up with your Primary Care Provider as well as providing you the ability to receive outstanding surgical services and be able to recover close to home.
Surgeries Offered Include:
Emergency and Elective Procedures
Endoscopic and laparoscopic procedures
Appendectomies
Gallbladder removals
Vasectomies
Biopsies
Breast Care
Telehealth Services
Telehealth at St. Mary's Health and Clearwater Valley Health use electronic information and telecommunications technologies to support long-distance clinical health care, allowing for access to specialty services that patients would have to drive to otherwise. The following telehealth services are currently available to our patients:
Telepsychiatry
With nearly one in five Americans having a mental health condition, reducing the barriers to treatment in our area is of utmost importance. With telepsychiatry, we bring mental health services directly to our patients wherever they are – at home, in our outpatient locations, or inpatient facilities.Utilizing our Remote Presence (RP-7) robots or teleconferencing tools, you will be able to immediately access our mental health specialists to shorten time to treatment, decrease the need to travel to receive help, and improve outcomes.
Telecardiology
A cardiologist from Hearts Clinics Northwest regularly 'sees' patients using the RP-7 robots. He also has regular hours in the Orofino clinic but, when the roads are icy and he can't drive down, he uses the robot rather than cancelling his patient appointments.
Telemergency Care
Highly trained Emergency Room doctors at St. Alphonsus Regional Medical Center in Boise, and Kootenai Medical Center in Coeur d'Alene, are available 24/7 to consult on complicated ER cases and help make decisions about transferring a patient vs. keeping him/her local.
Our Transitional Care services, also known as "Swing Bed" services, include follow up care after injury or illness, stroke or heart conditions, and post-surgical care, especially following knee or hip replacement. In-hospital Physical, Speech and Respiratory Therapy, IV antibiotics and/or IV medications for pain control, wound care, discharge planning & follow up, and in-home nursing care are all offered. Medicare covers cost for eligible individuals.