Clearwater Valley Health Welcomes New Director of Clinic Operations, Jennifer Mullins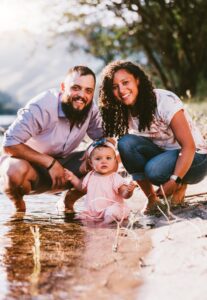 We would like to welcome Jennifer Mullins to the Clearwater Valley Health family! She has taken over the role of Director of Clinic Operations from Vicky Petersen, RN, who retired in July.
Jennifer grew up in a small logging community very similar to Orofino. After receiving her Master's Degree in Health Administration for the University of Washington and working at Federally Qualified Health Centers (FQHC), she is now back in a rural community serving our population.
Jennifer gives us some insight into her path to us in the Clearwater Valley.
"Growing up I was always intrigued by the medical field. Over the years, my interests matured through life experience and education. Eventually, I settled on working on the administrative side of the field." While training at the University of Washington "It was eye-opening to be in a cutting-edge environment, where there are vast options for care. This environment creates competition among institutions to be the best around. I spent a lot of time thinking about underserved populations like the rural community I grew up in where there are far fewer resources."
"We all deserve the best care and that is why I have focused my career on improving care for under-resourced populations. I started managing Federally Qualified Health Centers in Washington, which provide care to everyone regardless of their ability to pay. But, my heart is in serving those who live in rural communities because it is where I call home. "
"My goals for serving my new community are to support the excellent work our medical and nursing staff are already doing and work to ensure every patient receives excellent care and service every time they walk through our doors."