At St. Mary's Health & Clearwater Valley Health, All Our Babies are Special Deliveries!
Our goal is to provide excellent obstetrical care that's close to home. We have many providers who love delivering babies and are extensively trained in Cesarean deliveries, should you require it.

The difference in having your baby in Cottonwood or Orofino, rather than traveling to Lewiston, is that you have a 90% chance of delivering your baby with the doctor you began your OB care with. Our doctors take great pride in being there for their expectant mothers.

We provide a separate labor and delivery room for new moms and their families to enjoy, away from the hustle and bustle of the rest of the hospital.  After you and your baby leave the hospital you're able to return and have your child see your same doctor for pediatric follow-up appointments.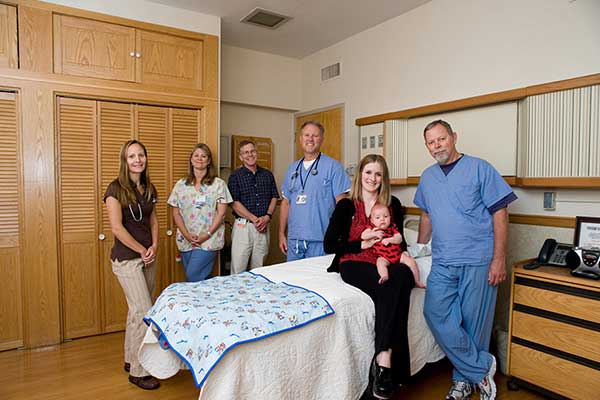 The level of continuity of care is unsurpassed when you choose St. Mary's Health & Clearwater Valley Health to bring new life into the world!