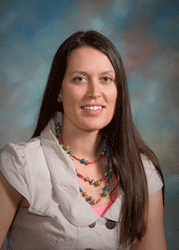 By Dr. Ann Lima
As the snow falls and it looks like we will have a white Christmas after all, everyone here at Clearwater Valley Health wishes our community members a safe and happy holiday.
The holidays can be a special time to celebrate traditions, be thankful and reminisce with family and friends. However, for some people it can be a time of grieving, depression and loneliness. Losing a loved one, no matter how recent, can put a damper on those holiday festivities and make that hurt we feel in our hearts so much more acute.
Richard Kauffman, an author on death and grieving, said it better than I can, "There is no right or wrong way to handle the holidays. You are in complete control of your plans as to what you will do during this time of year…and lastly, remember that it is okay to cry."
You may feel sad and it is okay to celebrate in a new way, or not celebrate the holidays at all. If certain traditions bring you pain, you can use this as a time to develop new traditions. If keeping your lost loved ones' memory alive brings you joy or solace, you may keep a place at the table for them in commemoration, make their favorite foods, look through photos, or consider having a specialized decoration or ornament to honor them.
Make sure you express your needs to your family and friends, they don't always know what to say or do for someone who is grieving, but you can send them message to give them a clue or let them know you would rather not talk about it if that is the case.
Taking part in self-destructive grieving is not what your lost loved one would want for you, and if you find yourself self-medicating, make sure you reach out for help to your family, friends or health care provider.
Although the holiday season may seem tough, you will get through it. Be patient with yourself, be patient with family members who are grieving, enjoy those small moments of pleasure, and take time for yourself. Grief doesn't have an end-date, and it is not something to "get over" but rather something to learn to live with, and through.
It is a blessing to have had someone in your life so special that saying goodbye is hard. Keep those special people in your heart.