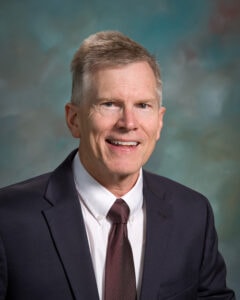 By Dr. Kelly McGrath
This fall has been extremely difficult for those of us in healthcare.  After dealing with the Covid pandemic for 19 long months, we hit the threshold where the entire regional and state healthcare capacity became overwhelmed.  It was a moment we had been working hard to avoid since the Covid pandemic began.  Despite these efforts, the powerful Delta variant of the Covid virus became the straw that "broke the camel's back." The entire state of Idaho has been moved to "Crisis Standards of Care" which is a special designation when the system becomes so overwhelmed that the usual expectations of care cannot be reliably delivered for patients – even those with critical emergencies.  This is a serious situation that affects everyone needing care.
With the region's healthcare stretched beyond capacity, although still working effectively at the local level at CVH and SMH, it has made it extremely difficult to transfer patients for specialty care not available in our hospitals.  At times, we have had to call up to 48 hospitals attempting to transfer critically ill patients.  Sometimes, we have been told "no" by all 48 hospitals.  To deal with this situation, we have had to use telemedicine to bring critical care doctors virtually to our patients' bedside in our local hospitals.
We all should care about this situation since it effects anyone needing specialty care – whether it be for Covid infection or other healthcare situations.
One way any of us older than 6 months can take good care of ourselves and help take some of the pressure off of the healthcare system is to get an annual flu vaccine this fall.  Although influenza is a familiar and old foe, preventing infection with the standard flu vaccines can help us while preventing around 100,000 hospitalizations this winter.  That action, while keeping ourselves healthy, will help protect others and help keep the healthcare system ready to care for those who need it. The other way you can help yourself and our community is to receive the Covid vaccine, which is free, readily available and can even be given at the same time as the influenza vaccine if that is your preference.
You can help yourself, our community, the region and more by getting your flu vaccine this month.  You can call the clinics to schedule a time for a vaccine or join one of our larger vaccine clinics where you can also have free health screening. Please roll up your sleeve and lend a helping arm to the effort to keep things safe for us all.