Spring Makes us Think About New Life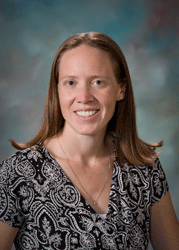 By Dr. Colleen Sholar
Spring is a time of renewal and new growth. There comes a time in many of our lives when we think about growing our families, and that often means having a baby. Our group of experienced Family Medicine Physicians aim to provide family centered care for all of our community members including during pregnancy, delivery (including surgical deliveries), and newborn care as well as continuing to care for the family throughout infancy, childhood, adolescence and adulthood.
During pregnancy our physicians follow standard of care as recommended by the American College of Obstetricians and Gynecologists and American College of Family Physicians. We see women during routine visits as well as for any acute needs as they arise. During visits we will discuss any laboratory and ultrasound recommendations as well as the changes experienced during a pregnancy. Should the need arise and a complication develop in your pregnancy, consultation with high risk obstetrical specialists from Spokane or CDA can help guide your care while allowing you to receive most of your routine care here locally. Every delivery is unique so every family is encouraged discuss any preferences, concerns or questions you have surrounding your anticipated delivery.
After delivery we are happy to continue care not only for the mother but also for the newborn. Our physicians follow the standard of care as recommended by the American Academy of Pediatrics and American College of Family Physicians. During the routine newborn, infant then childhood visits we preform developmental screenings and provide health education as well as anticipatory guidance for your growing child and family. We strive for healthy families and are happy to help our community grown and be healthy.
We are always excited to be a part of the families in our community and it is always an honor to be a resource for families as they grow.