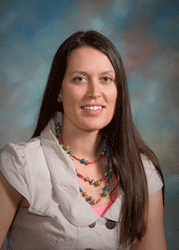 By Dr. Ann Lima
It has been over 5 years since we started "Walk with the Docs," and the program is still taking place every Friday morning, starting at 7:30 am at the Dworshak Dam Visitor's Center. It is an opportunity to walk across the dam with other community members, led by providers from Clearwater Valley Health and members of the US Army Corps of Engineers.
The program has been running since the spring of 2017, and started with the intention to provide a safe, flat place for members of our community to walk and engage with each other and promote healthy activity. Due to availability of providers and less interest from walkers, Wednesday is no longer a formal meeting for the group, but many of our walkers still meet at the high school track to socialize while getting their steps in.
There is always a short conversation about a health topic before starting to move our bodies and we are always excited about having new participants join us! Walkers of all ages and fitness level can join us and there is usually someone to match your pace.
The Centers for Disease Control and Prevention (CDC) recommends 150 minutes of moderate intensity exercise a week for all adults. Here is a great way to get 60 minutes of that! Regular exercise has been shown to lower blood pressure, treat and prevent osteoporosis, improve arthritis, improve sleep, improve blood sugar control in diabetes, treat anxiety and depression, and prevent dementia. One study estimated that for adults age 65 and older, a regular exercise program (and Walk with the Docs is free!) saved each participant an average of $164 dollars in a 6 month period. We can give you a list of over 100 reasons to walk!
We hope you are motivated to get out and move, and eagerly anticipate seeing you on Fridays!