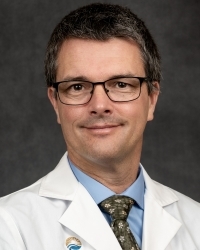 By Dr. Ian Wallace
"Santa came Dad, Santa came!" was the call before sun up on Christmas morning. My three kids had been up since 6 am trying to determine who had the largest gift, who had the most gifts and why we were not up yet. As all parents will understand, it starts a wee bit too early but the sense of excitement and awe is infectious. Presents were opened in 15 minutes with wrapping paper carnage left and right to stand as proof of their goodness over the past year. While the pandemic hasn't gone away, it's moments like these when I can almost forget that there is one happening. Soon though I was returned to Earth with daily chores to do and prepping for opening day at Bald Mountain. Gear needed to be checked, pre-packing of jackets/clothing completed and snacks prepared. Winter can be more challenging but rewarding given a little forethought and contingency planning. This week's article I thought I would touch on "winter readiness" tips that can help keep you and your loved ones safe and healthy.
Let's start with vehicles. We see many accidents from driving too fast for road conditions. Make sure yours has snow tires, all wheel drive, 4 wheel drive or you are able to drive it safely and comfortably wherever you need to go. Many people can make their daily in-town driving with two wheel drive, but you may need to take extra care if driving far from town or on unplowed roads. If taking a trip to Idaho's lovely mountains, driving out of state, or through the Camas or Palouse, make sure you have chains, spare tire, shovel, blankets, window washing fluid, and drinking water/emergency snacks, a charged cell phone, and someone else who knows your plans. Always buckle up and obey speed limits. Remember to practice safe snowmachine use by maintaining vehicles, riding in posted areas only, wearing proper safety gear including helmets and gloves, and not riding alone or under the influence of drugs/prescription drugs or alcohol.
Let's continue with taking care of our homes and yards. Check/replace furnace filters and have fireplace flues inspected or cleaned out to make sure they are working properly. Take care, wear pants, gloves and proper footwear to cut logs/firewood. Consider a hard hat and ear protection when operating a chainsaw. When burning a slash pile, follow burn requirements and monitor children and pets. Even in the winter, consider opening doors and windows occasionally to let in some fresh air. Remember basics such as handwashing to keep germs away. Consider running a humidifier occasionally to moisten the indoor air, this can help keep nasal passages from becoming too dry.
Continue to get exercise even in the cold winter months. Walking can be done anywhere, anytime by almost anyone. Make sure you have a warm jacket, hat, gloves and warm boots before venturing out. Are your kids getting crazy after holiday sweet treats? Get them outside for a walk or playing in the snow. Consider an indoor exercise program of simple stretching, light weights or resistance bands, or an online/streamed exercise show. Always exercise within your limits, and talk to your doctor about starting something new.
For many people, for a variety of reasons, the holidays can be a source of extra emotional stress. It can be a more isolating time with extra time indoors, cold temperatures and late sunrises/early sunsets. Make sure you take care of yourself and your mental health. Getting outside for a short walk and deep breaths of fresh air and drinking plenty of water are helpful things to do. Take a bath, read a good book, practice meditation, light candles, or whatever "little things" you can do to boost your mood during the winter (the little things are usually the big things, and a little can go a long way.) Consider a sunlamp if your mood is really affected by the weather, and if you have concerns about your mood, please talk to your healthcare provider. SAD or seasonal affective disorder can affect your quality of life but there are treatments that will help, including antidepressants as well as several non-pharmacological methods. This year the pandemic continues on and many may not be able to travel. Airline delays and weather affect plans. No matter what happens, if you can't be with loved ones, take time to call, video call or write to loved ones to give your emotions a positive boost. Take time to do something positive for someone else, as it is "the season of giving" and those feel good brain chemicals are boosted when we volunteer or engage in community events.
Make sure you keep up with regular doctor and dental visits. If you are watching what you eat or drink, holidays can be stressful trying to keep your healthy habits. Usually telling yourself "no" will backfire. Instead, allow yourself a few treats with family and friends and keep walking, lifting weights, or whatever you do for exercise. Make sure there is a designated driver if alcohol will be consumed at a holiday gathering. If you are a smoker or a vaper/e-cig user, consider quitting (a new year's resolution!) but please bundle up and smoke outdoors away from children as smoke can affect their growth and health.
Let's remember to take those preventive health measures. Flu is circulating in the US. Consider a vaccine to protect yourself and loved ones. The latest variant of the COVID pandemic, Omicron, is now widely circulating. Vaccines and boosters are available in Clearwater County. Vaccines are available for kids as young as 5. So far, the vaccines are effective at keeping people out of the hospital and preventing deaths, even with the new variant. If you are unvaccinated or waiting for "the right time" please talk to your doctor about your particular risk/benefit scenario. As always, consider a mask if in crowded, indoor public places, especially if you don't know the vaccine status of those you will be with.
Finally, take a moment to look out for someone else, a neighbor perhaps. Offer to buy groceries or shovel someone's driveway. This can be good for several of the reasons mentioned above (getting outdoors, fresh air, exercise, helping someone else). If we all can help just one other person this holiday season, think how much better Clearwater County can be? Happy and Safe Holidays to you!